How exciting – on our way back into our classroom, after fun playing outside, we discovered a message from The Sleepy Bumblebee! He left us a story and a story map about his problem – he could't find anywhere to sleep. He asked us to help him, so we are going to become bee experts.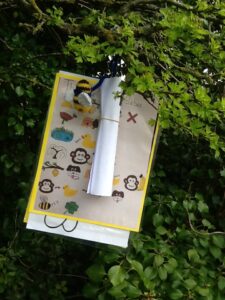 Here we are as we start to learn more about bees – look at us drawing about the story, making books, colouring, creating flower art and small world play with bees and pollen.
There are some new areas to explore in our classroom too…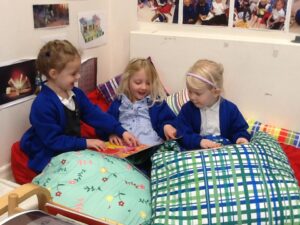 New cushions in our cosy book corner.
Cable reel tables and cushions for floor play…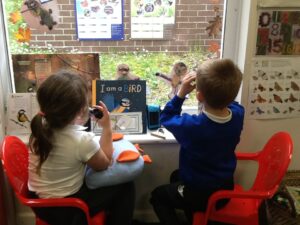 … and our new bird watching window!
---
As mathematicians, we have started exploring numbers beyond 10. Here we are using ten frames to represent larger numbers.
We are also starting to record our mathematical thinking in different ways. For our morning challenge on Wednesday, we had to show what we know about the number 10. Have a look at our amazing thinking!