We had a fantastic 'virtual' visit from Dorset and Wiltshire Fire and Rescue education team this week.
In our session we found out lots of interesting information.
Here we are keeping fit and trying out moves such as running the hose out, climbing the ladder and testing the smoke alarm!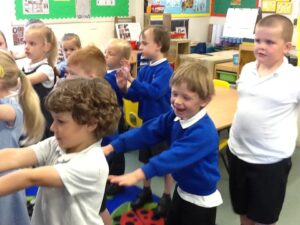 We talked about the characteristics of a fire fighter – we thought we were good at lots of these things.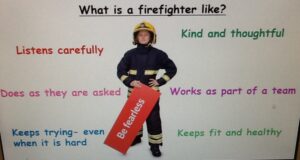 There was a great video clip created from Playmobil sets. We saw lots of different situations where fire fighters could help – fires, rescues, flooding and lots more.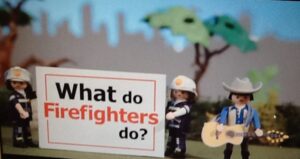 These are some of the emergencies we spotted in the video. Can you spot the road traffic accident, someone in difficulty in the water, flooding, a trapped vehicle and a fire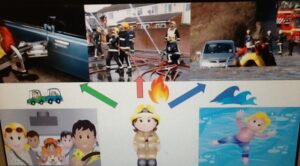 We listened to a story and it reminded us that adults need to test smoke alarms at home once a week.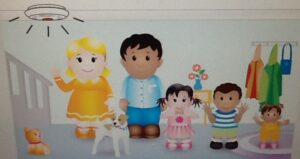 There was a great fire safety game where we saw pictures of objects and had to decide if they were safe to play with or if we should stay away.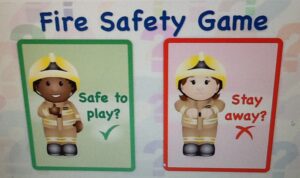 We had to put thumbs up or thumbs down.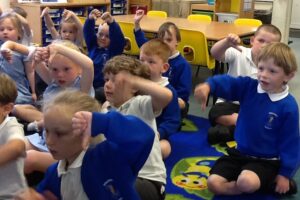 This helped us to remember what to do if there was a fire: Get out – Stay out – Call 999.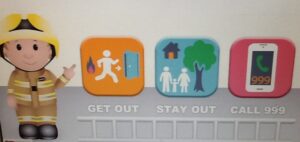 We had a great time learning.