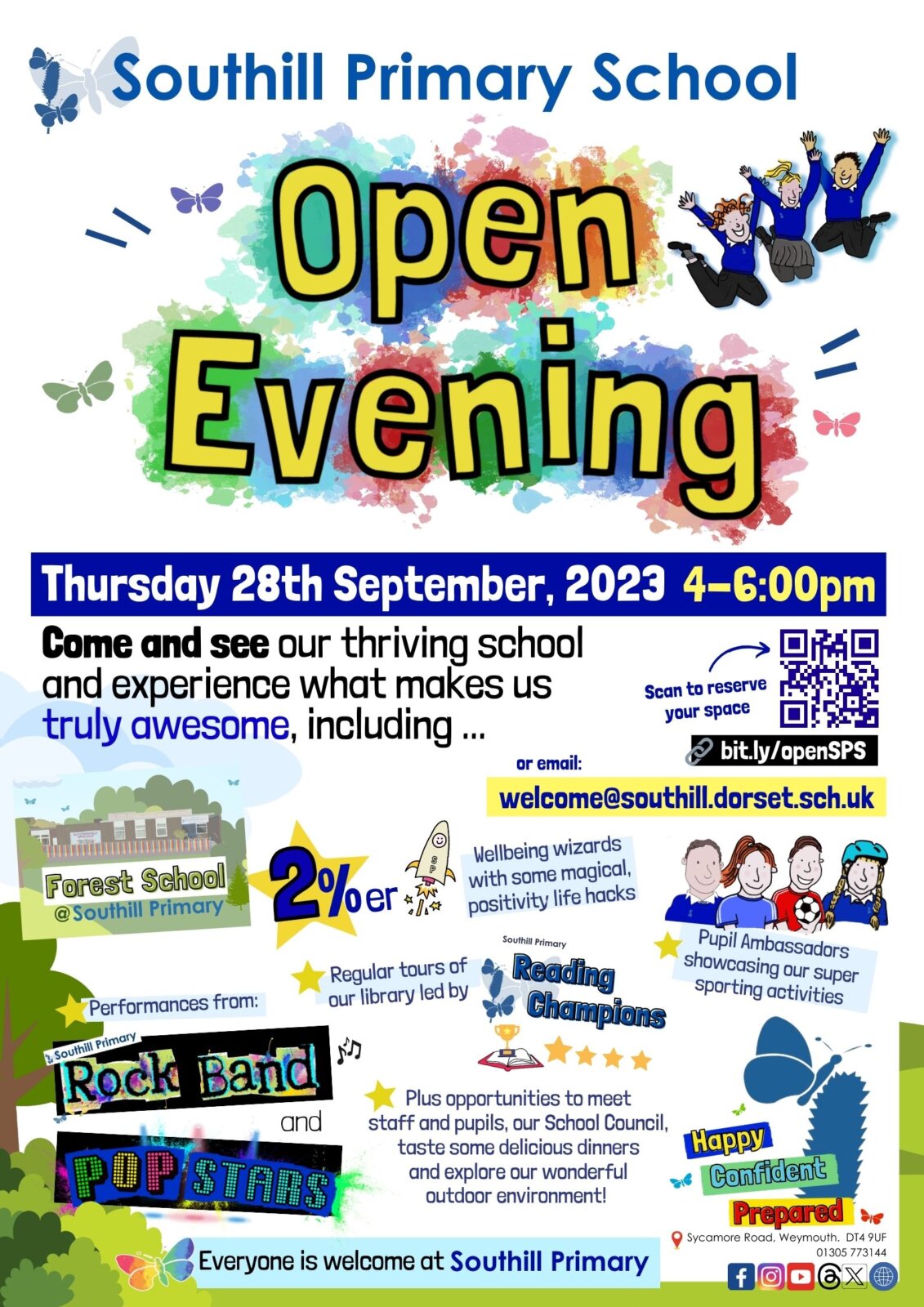 To reserve your space click here or shout our way at welcome@southill.dorset.sch.uk
Come and see us!
Choosing a primary school ahead of September 2024?  Looking for spaces mid-year or relocating to Dorset? COME ALONG to our Open Evening to discover what makes us truly unique, here at Southill! We are a thriving one-form entry primary school with a strong community and awesome aspirations for our pupils. Highlights of our Open Evening will include:
💥Building Learning Power – discover the qualities which empower our children with their learning
🎸ROCK BAND and POP Stars performances
🎶Music composition – come and have a go!
📚Reading Champions will tour our school library and share a recommendation (or two)
🏅Sports Ambassadors will showcase our PE curriculum including all the many opportunities involved with regular events such as Fitness Thursdays, clubs and fixtures
🚲Cycling – find out why we love to cycle including our popular Bike Bus, Bike Squad and Walk and Wheel achievements
🍽️Taste a cooked dinner with Local Food Links
✨Learn how to be a 2%er, taking care of your wellbeing and experience a Stormbreak session
🏝️Discover our extensive trips and residential experiences across the whole school
🎨 Take a look at an art gallery and see just how creative we get
🗣️ Pupil voices – chat with Year 6 pupils and our School Council to gain an insight into their own views and experiences
🌳 Discover our Forest School and how our children are enriched by nature and holistic growth and development within our on-site location
👋🏻 Meet our School Governors who are uniquely dedicated to our school and actively involved in all aspects
🩵Learn of our SEND provision and resources with opportunities to ask questions
♣️Browse our wide selection of after-school activities including a breakfast club and receive childcare information from our neighbours at Kool Kids Club for those who require wraparound care.
To reserve your space visit bit.ly/openSPS or shout our way at welcome@southill.dorset.sch.uk
We look forward to seeing you soon, everyone is welcome here at Southill Primary!
💙
Southill Primary School Prospectus
Facebook  YouTube  Instagram  Threads  X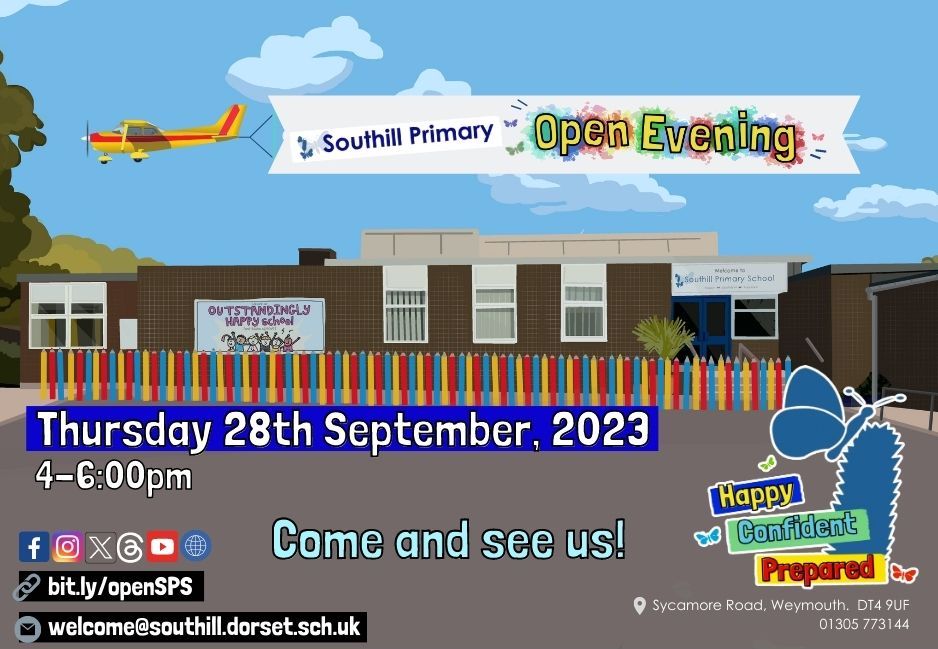 Our popular Open Mornings continue every Friday at 11, pop and see us: