Welcome to Southill Primary School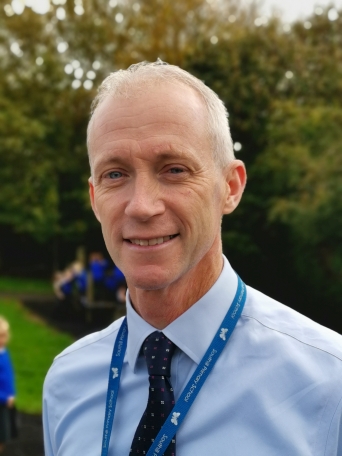 On behalf of all the children, staff and governors I'd like to welcome you to our website.
As you explore it, hopefully you will begin to see what makes Southill such a lovely school.
Choosing the right primary school for your child can be one of the hardest decisions that parents have to make. All schools (including ours) seem to say the same things: 'We have high academic standards', 'We provide a safe and secure environment', 'We believe in close links with parents,' etc. At Southill, these aren't just words, cribbed from somewhere else, we believe them and strive to do the best we can for our children in the way that is best for them. Our school is all about our children.
At Southill we provide children with skills that they can use now and for the rest of their lives. There is a concerted emphasis on developing learning skills and teaching children how to learn better and how to live harmoniously with others. We encourage them to become independent and to take responsibility for themselves. We have clean, tidy indoor learning environments and expansive and varied outdoor facilities.
We are a school that likes to celebrate success – at every level. The life of the school is driven by enthusiasm and a desire to achieve. We aim to bring learning alive, making it exciting, stimulating and fun.
We want to give our children a thirst for learning that continues with them throughout their lives.
Southill children are provided with a rapidly improving academic education and have opportunities to take part in a wide range of extracurricular activities.
Southill is a school where all children from all backgrounds and abilities can be safe, successful and happy. Why not come and visit to find out for yourself?
We look forward to meeting you.
Paul Mason