Southill is a school that aims to provide every child with the best possible education in a happy and safe environment, developing skills to participate and succeed in a global community by working together to create:
Happy children who:
love coming to school
thrive in a safe, secure and caring environment
are proud of their achievements
find learning fun, purposeful and challenging
leave school with fond memories
build positive and rewarding relationships.
Confident learners who:
can work independently and with others
enjoy learning through a creative and challenging curriculum
embrace learning with resilience and enthusiasm
are encouraged to be creative and to find their own way
learn from failure and aren't afraid to ask questions.
Prepared citizens who:
are aware of worldwide issues
understand their rights and their responsibilities towards others
make choices based on an understanding of their actions' consequences
are kind and caring
believe they can effect change and make a difference
adapt to a diverse and ever-changing world
benefit from being in a school with close links to parents and their local community.
Our vision for the school
We believe that learning should be fun, purposeful and challenging. Through our creative and exciting curriculum we aim to equip each child with the skills they need for lifelong learning.
We aim to develop confident, independent learners who are proud of their achievements and are well prepared for life in modern Britain and the wider world. Through positive attitudes and partnerships we endeavour to develop the whole child, meeting individual needs in a safe and secure environment where differences are celebrated and respected.
We believe that all members of our school community should work together to maintain a safe and stimulating environment that encompasses both inside and outside learning.
We aim to promote sustainability and an awareness of worldwide issues through our curriculum and the links made with our local and global communities.
We believe our staff should enjoy their work and be passionate about what they do, developing good teamwork and positive partnerships for effective teaching, high standards and successful learning.
---
School Development Plan 2021-2022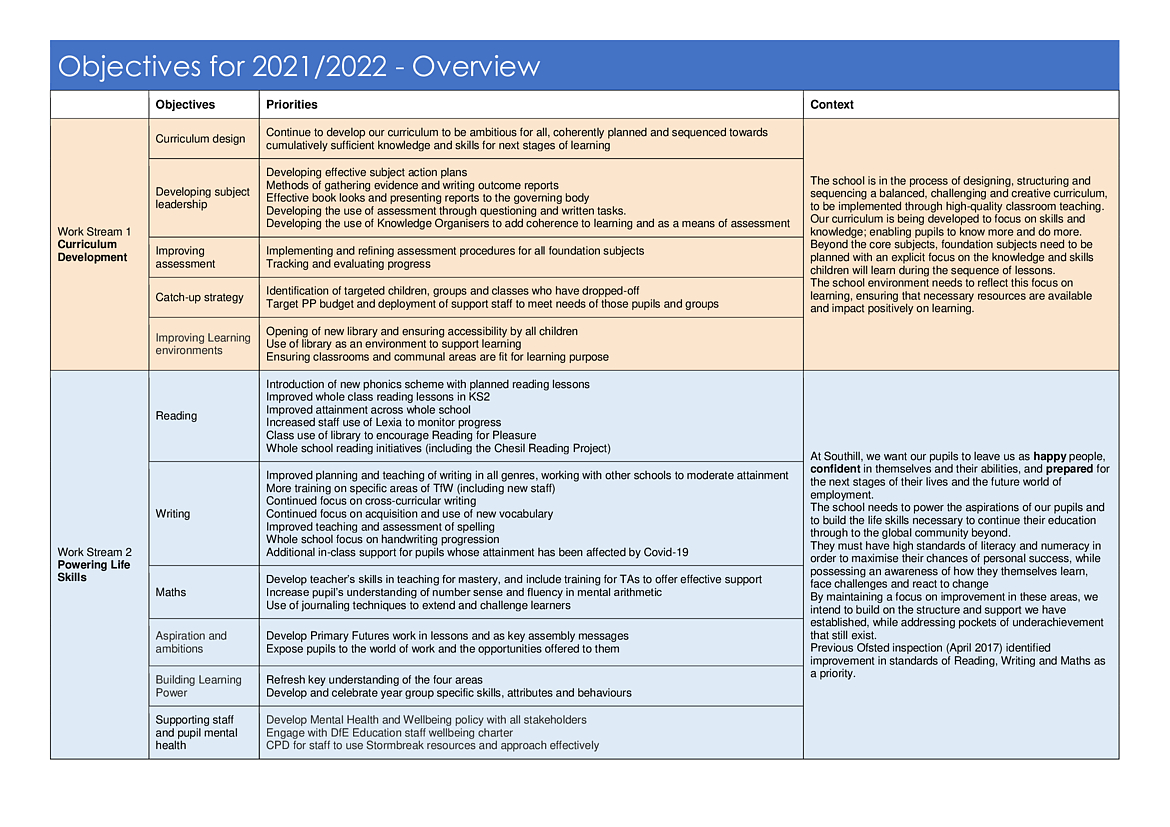 ---