Southill Primary School is committed to safeguarding and promoting the welfare of children and expects all staff and volunteers to share this commitment.
We have a number of policies and procedures in place that contribute to our safeguarding commitment, including our Child Protection Policy which is available at the bottom of this page or from the policies section on our website.
Sometimes we may need to share information and work in partnership with other agencies, when there are concerns about a child's welfare. We will ensure that our concerns about our pupils are discussed with parents/carers first, unless we have reason to believe that such a move would be contrary to the child's welfare.
We actively support the Government's Prevent agenda to counter radicalism and extremism.
---
The Designated Senior Leaders (DSLs) for Safeguarding at Southill Primary are:
Paul Mason (Headteacher) – DSL
p.mason@southill.dorset.sch.uk
Caroline Wood (Deputy Headteacher) – Deputy DSL
cwood@southill.dorset.sch.uk
Laura Hill – DSL
l.hill@southill.dorset.sch.uk
Please contact either DSL if you wish to raise a concern or ask a question about a safeguarding matter at school.
Alternatively, if you're worried about the immediate safety of a child or young person and school is closed, please contact Dorset's Children's Advice and Duty Service on 01305 228866
---
Please direct any queries or concerns about online safety to:
Paul Mason (Headteacher) – eSafety champion
---
Help for our our pupils

CEOP is here to keep children safe from sexual abuse and grooming online.
You can make a report directly to the CEOP Safety Centre by clicking on the Click CEOP button if something has happened online which has made you feel unsafe, scared or worried. This might be from someone you know in real life, or someone you have only ever met online. CEOP take all reports seriously and we will do everything we can to keep you safe.
As well as making a report to the CEOP Safety Centre, the CEOP Education website has information and advice to help you if something has happened to you online.
Are you being bullied?
CEOP are unable to respond to reports about bullying but if you're being bullied and would like to talk to someone in confidence right now you can speak to Childline on 0800 1111 or talk to them online – no worry is too big or too small.
---
Information for parents
Private Fostering
Dorset Council ask us to regularly remind our parents and school community about the rules around private fostering. This is an arrangement whereby someone other than a parent or close relative becomes responsible for the day-to-day care and accommodation of a child under 16 (or 18, if the child has disabilities). A private foster carer could be:
A friend of the family
Someone previously unknown to the family who is willing to care for the child
A member of the extended family (grandparents, siblings, aunts, uncles and step-parents don't count as private foster carers)
The arrangement is classed as private fostering if it will last for 28 days or more. In this case, the parent(s) or private foster carer(s) must notify the local authority so it can make sure the child will stay safe and well.
---
Domestic Abuse
We know, for some children and families, home might not be a safe place and staying there will be extremely challenging. Some may already be experiencing domestic abuse or worried an adult's behaviour is changing and escalating. If you are concerned about the effects of domestic abuse on yourself, your children or on another's children, you must seek help by speaking to anyone at school or by contacting these support agencies.
---
Keeping children safe in clubs, sports and other activities outside school
Please follow this link to see the NSPCC's advice about what to do if you have a concern.
---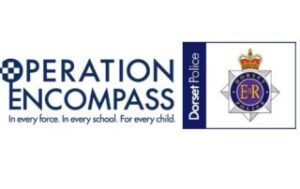 Our school is part of Operation Encompass. This is a police and education early intervention safeguarding partnership which supports children and young people who experience domestic abuse.
Operation Encompass means that the police will share information about domestic abuse incidents with our school soon after they have been called to a domestic incident.
All Key Adults (DSL/DDSL) have attended an Operation Encompass local briefing as well as national online training.
Our parents are fully aware that we are an Operation Encompass school.
The Operation Encompass information is stored in line with all other confidential safeguarding and child protection information.
The Key Adult has also led briefings for all school staff and Governors about Operation Encompass, the prevalence of Domestic Abuse and the impact of this abuse on children. We have also discussed how we can support our children following the Operation Encompass notification.
The Safeguarding Governor will report on Operation Encompass in the termly report to Governors. All information is anonymised for these reports.
The Key Adult has used the Operation Encompass Toolkit to ensure that all appropriate actions have been taken by the school.
---