"Music is life. That's why our hearts have beats." – Cecily Morgan
The National Curriculum (2014) for music aims to ensure that all pupils:
• Perform, listen to, review and evaluate music
• Be taught to sing, create and compose music
• Understand and explore how music is created, produced and communicated.
Music is an integral and well-resourced part of life at Southill Primary. We want the music lessons to be fun and inspiring, engaging the children with songs, lyrics and movement. We want the children to feel reflective and expressive, developing their own appreciation of music with the opportunities we provide as a school. All children are actively encouraged and given the opportunity to learn to play a musical instrument, from standard classroom instruments to individual instrumental lessons with the visiting peripatetic staff. Musical opportunities in school include class music lessons, whole class instrument lessons (as a part of our Musicianship Programme – type of instrument varies from year to year), School Choir, and close links with schools in the local area through annual combined choir performances.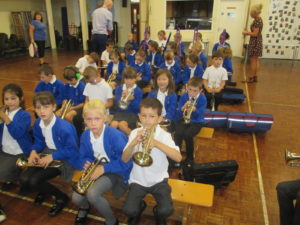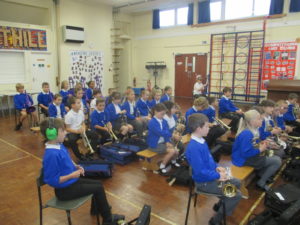 Charanga is a scheme of work which offers a topic-based approach to support children's learning in music. A steady progression plan has been built into Charanga, both within each year and from one year to the next, ensuring consistent musical development. By using Charanga as the basis of a scheme of work, we can ensure that they are fulfilling the aims for musical learning stated in the National Curriculum.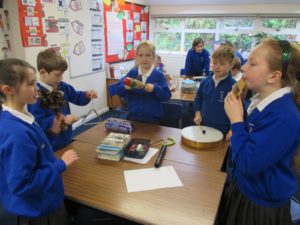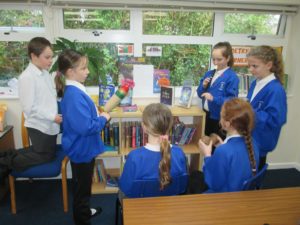 Charanga includes many examples of music styles and genres from different times and places. These are explored through the language of music via active listening, performing and composing activities, which enable understanding of the context and genre.
Charanga provides a classroom-based, participatory and inclusive approach to music learning. Throughout the scheme, children are actively involved in using and developing their singing voices, using body percussion and whole body actions, and learning to handle and play classroom instruments effectively to create and express their own and others' music. Through a range of whole class, group and individual activities, children have opportunities to explore sounds, listen actively, compose and perform.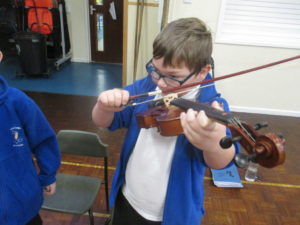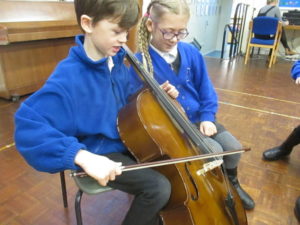 We back up our musical learning with lessons drawn from our Cornerstones topics.