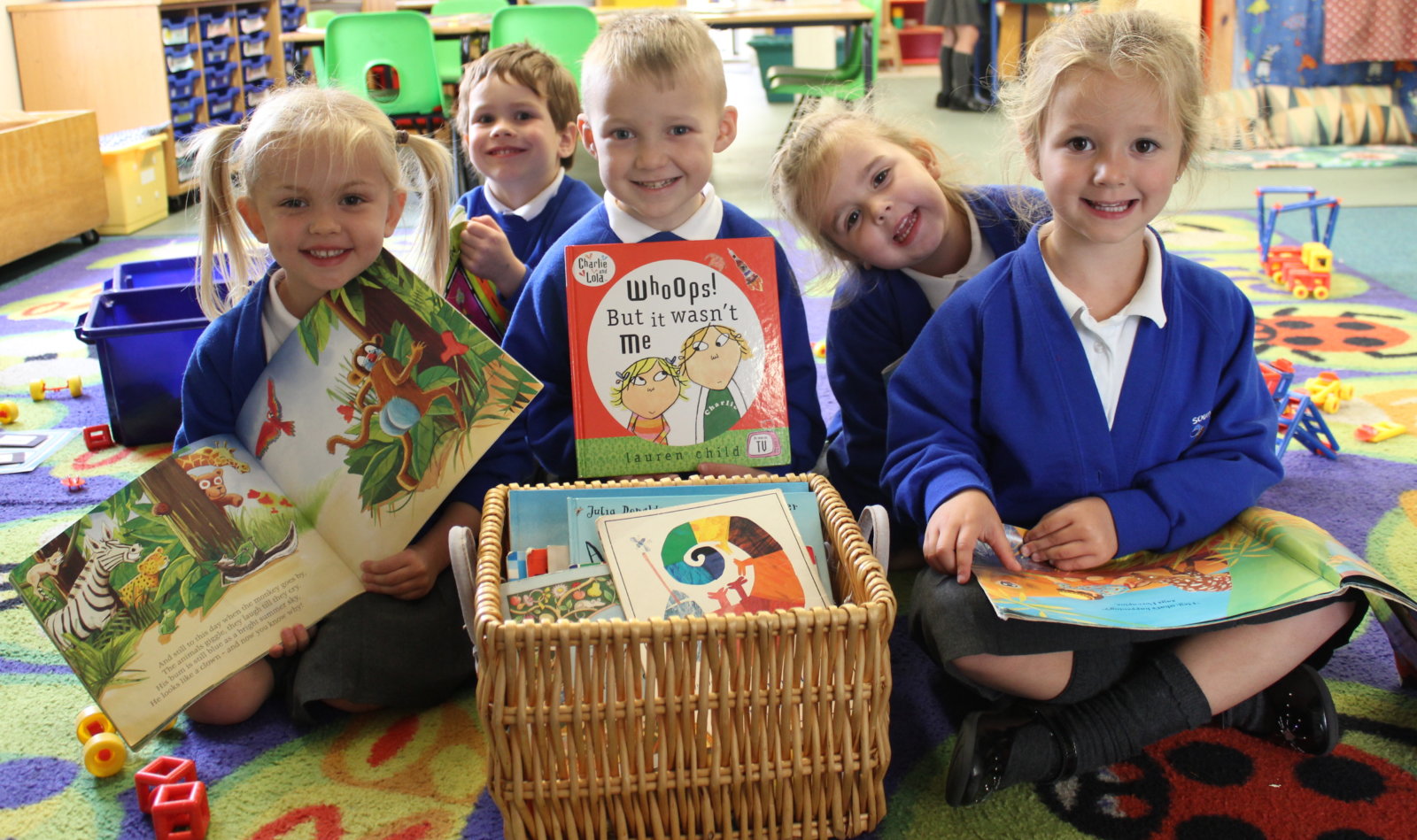 At Southill, we recognise that learning to read is a vital skill that impacts on a child's achievement across the curriculum and throughout their life. If we get it right we give children access to a world of learning and an everlasting source of pleasure. We are determined to get it right for every child so we prioritise the teaching of reading and invest heavily in books and reading materials to excite, inspire and encourage all children to read for pleasure. We keep up to date with current trends and subscribe to a range of reading material including comics and magazines. Our teachers act as reading role models and are knowledgeable about children's literature and encouraging children to love reading. Pupil voice is very important and we hold weekly meetings with Reading Champions across the school who discuss and recommend books, helping to choose new titles to ensure there is something to appeal to everyone. Our ambition is that all pupils are enthusiastic, independent readers who are able to read fluently and for meaning by the time they enter secondary school.
Reading is an integral part of every day. All our pupils, from Reception to Year 6, have a dedicated reading lesson every day which includes time spent listening to the teacher read aloud, modelling fluency and expression. We know that stories have the power to open up the imagination, to create the background for a new topic, to supply tier two and three vocabulary and to provide a context for big ideas and concepts. Our reading spine is carefully chosen for our pupils to ensure that they experience a range of genres pitched at a challenging level. The stories contain sophisticated language of greater lexical depth and complexity than would be encountered in everyday classroom talk. During 'Booktalk' teachers ensure a language rich environment discussing themes and vocabulary in the class readers and ensuring 'working walls' reflect new knowledge and vocabulary. This has a direct impact on pupil's writing. This daily session also provides the time for children to hear and recite poetry.
Children in Reception and KS1 follow 'Letters and Sounds'; a systematic phonics programme. Short, daily lessons focus on the sounds that individual letters and groups of letters (phonemes) make and then blending them together to be able to read words. Our phonics sessions are designed to be fun, lively and interactive, developing children's skills and confidence day by day. We learn songs and actions to aid memory and our structured reading scheme to ensure that children get the opportunity to practise and apply their new reading skills at school and at home at exactly the right time. Children get many opportunities and are encouraged to apply their phonic knowledge throughout the day. Teachers monitor the children's progress carefully and keep in touch with parents/carers about how this is going.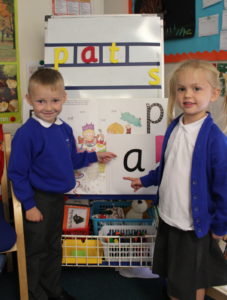 From Year 2, in addition to the daily read-aloud session and reading activities, children are enrolled on the Accelerated Reader Programme. Children are encouraged to read widely and staff are able to track their progress throughout the year, ensuring that each child is supported and challenged to read at their appropriate level. Books are available in classrooms and each unit has a small library area. 'Bookflix' runs from the hall which is central to all classes. Here, children are able to select fiction and non-fiction from brand new releases and well-chosen classics to read to themselves or share with a parent. They can find familiar authors and illustrators or discover new ones. This has been incredibly popular. Plans are afoot to create a whole school library during this academic year.
Our Guided Reading programme incorporates a mixture of whole class, small group and individual readers. Children are given the time during the day to read independently. Most children enjoy this time and use it effectively but for others who find it more challenging we ensure there is support to keep them engaged. Many pupils use Lexia (an online reading intervention programme) to help develop their reading skills.
We are a growing community of readers and as such have a great deal of support from parents, relatives and volunteers from the local community who are in every day changing reading books and hearing children read. Children and parents know and value the importance of reading and support us with the many events and initiatives we run but crucially, they understand the importance of daily reading with their children and maintain a dialogue with school through the Reading Record
Children enthuse about their reading. They love weekly story assemblies and discuss authors and illustrators they enjoy; not just in reading lessons but at breaktimes too. They bring books in for each other to borrow and Bookflix is always a central hub of activity with children chatting about their recent reads. The effervescent energy evident in the digital 'Cracking Good Reads' book reviews represents the joy that children experience through our reading offer at Southill.  More information on this project and our latest video can be found over on the Bookflix section of our website.