Healthy Lifestyles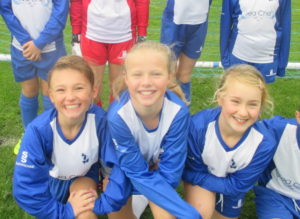 At Southill Primary School we understand that promoting physical and emotional wellbeing is a crucial part of every child's development. We aim to encourage a sense of enjoyment in being active and to equip all our pupils with the skills and attitudes they need to make informed decisions about their health. These are some of the ways we encourage our children to develop and maintain healthy lifestyles:
Through our P.E. curriculum the children experience a range of different sports activities and learn about the effects and benefits of regular exercise. We also offer an extensive range of sports clubs before and after school which vary each term.
The importance of balanced nutrition and healthy food choices is explicitly taught through the Science, D.T. and PSHE curriculum.
We take part in various local and nationwide competitions designed to keep children healthy and promote good attitudes, such as Beat The Street (we are the local champions) and The Big Pedal.
Every Thursday morning before school we organise fun activities for the children to get their hearts beating and their pulses racing – Scoot and Toot, skipping, dancing, running to music, and basketball are just some of the different activities on offer.
The school enters a high number of local sporting competitions so that as many pupils as possible pupils can enjoy playing sport as part of a school team. We have entered the following competitions this year: football, netball, swimming, orienteering, tri-golf, tennis, athletics, rounders and tag-rugby.
Bike rides for our older children – we visit a number of local places (there's usually an ice-cream involved) using the cycle paths around Weymouth.
We develop children's knowledge and understanding of the importance of water in their diet by encouraging all children to bring in a water bottle so they can have access to water throughout the day. Water fountains are also provided in the school for additional access to drinking water.
All KS1 children are provided with one portion of fruit every day. KS2 children are allowed to bring their own choice of snack for morning break time, but it has to be either a piece of fresh fruit or vegetable.
We provide play equipment and areas which promote physical activity at break times.
Our PSHE curriculum allows children to explore and understand the different feelings they experience. Through this we are able to teach our pupils techniques for dealing with their emotions in a responsible manner.