"Three things will last forever – faith, hope and love. The greatest of these is love." – 1 Corinthians 13
Religious Education plays a significant role in the development of pupils' spiritual, moral, social and cultural development. It promotes respect and open-mindedness towards others with different faiths and beliefs and encourages pupils to develop their sense of identity and belonging through self-awareness and reflection.
"I enjoy learning about other peoples' religions!"
Year 3 pupil.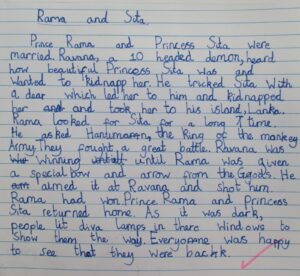 It is our intent for the Religious Education element of our school curriculum to inspire, challenge and encourage pupils. We aim to equip them with the knowledge and skills to answer challenging questions, explore different religious beliefs, values and traditions and develop a more rigorous understanding of the numerous religious traditions, beliefs and practices that are followed in our multicultural society. At Southill, our aim is for Religious Education to promote discernment and enable pupils to combat prejudice, preparing them for adult life, employment and life-long learning.
"I can be more understanding when I talk to other people about their religious beliefs."
Year 5 pupil.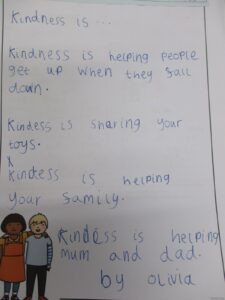 Religious Education is unique in the school curriculum in that it is neither a core nor a foundation subject; however Guidance released in 2010 views it as an important curriculum subject. It is the intent of Southill Primary that Religious Education promotes an enquiry-based approach through the implementation of the Dorset Agreed Syllabus for RE from Key Stage One and Two and can be used to contribute to the learning experiences of the early learning goals within the Foundation Stage.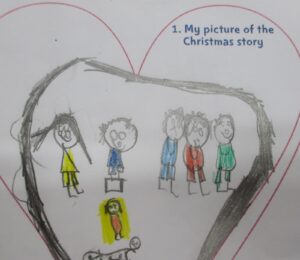 At Southill Primary School, children are informed about a variety of religious festivals that take place throughout the year to demonstrate how people with different religious beliefs live and worship alongside each other.  Enrichment opportunities at Southill Primary School may come in the form of:
exploring sacred texts
using imaginative play or drama to express feelings and ideas
responding to images, games, stories and art
participating in moments of quiet reflection
using ICT to further explore religion and belief globally
comparing religions and worldviews through discussion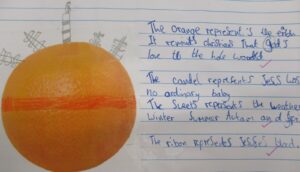 In our Early Years Foundation Stage, pupils are introduced to Religious Education through the Early Learning Goals, implemented through topic teaching and learning. They are taught about traditions, beliefs and world views outside of their own experiences through stories, poems, songs, exploring other cultures, festivals, traditions and practices in the wider world.
At Southill Primary School we envision RE curriculum impacting the pupils in the following ways:
extend their knowledge and understanding of religions and beliefs
develop a religious vocabulary and interpret religious symbolism in a variety of forms
reflect on questions of meaning, offering their own thoughtful and informed insights into religious and secular world-views
explore questions of beliefs and values in relation to a range of contemporary issues in an ever-changing society.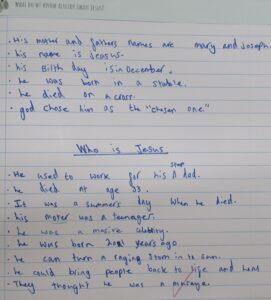 Children demonstrate a positive attitude towards people of any religion and show an understanding of cultural beliefs different to their own. They demonstrate respectful behaviour to all and this is transferable outside of school in the wider community and beyond.